Castelfranco Emilia Bianco Secco
This is the most traditional white wine of the Bologna plain. It is made exclusively from a blend of local indigenous grape varieties. It is ideal as an aperitif, and has a relatively deep straw yellow color. On the nose you will find the fragrance of white blossoms.
IGT
Dry
75 cl
Alcohol content:
10.5% vol.
The Grapes:
Montuni
Trebbiano
Albana
Origin:
The Castelfranco Emilia area in the Province of Modena and neighboring area in the Province of Bologna.
The wine:
A fine and persistent perlage, and a lively mousse; the color is a reasonably deep straw yellow. The perfume is fruity with scents of white flowers and hints of apple, pear and banana. The brilliance of the color and fragrance of the perfumes are underpinned by a perceptible acidity that enhances its dry flavor and tanginess.
Serving suggestions:
The semi-sparkling wine Bianco di Castelfranco dell'Emilia is ideal as an aperitif and throughout the meal; with all Emilian pasta dishes, appetizers and cold cuts.
Serving temperature:
8-10 ° C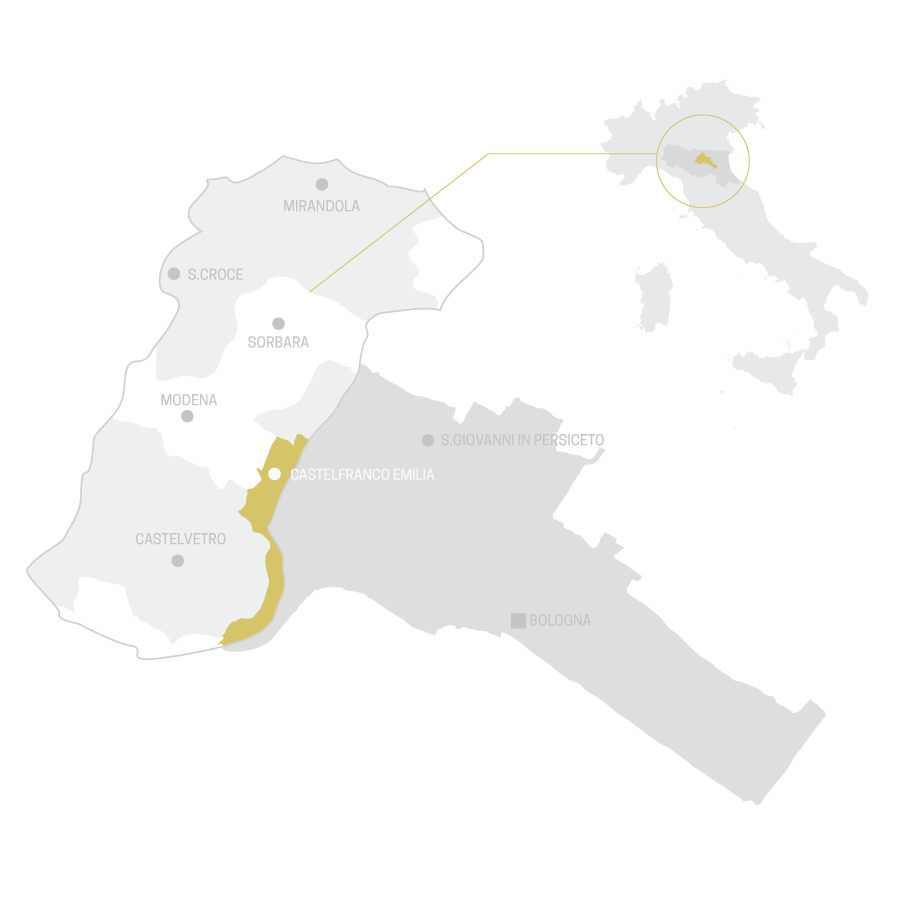 Montuni
The production area lies between the Provinces of Modena and Bologna.
It has medium-sized, pentagonal, three-lobed leaves.
The grape clusters are medium to large, 18-20 cm long, elongated, cylindrical, pyramid-shaped, often with one or two "wings".
The color of the wine is pale yellow, the aroma is mild, pleasant and persistent. The taste is tangy, dry and fresh, with a pleasant touch of bitterness.