Gaetano Righi
Sparkling Wine Lambrusco Rosè Modena DOC Extra Dry
A modern option that follows on from the success of Lambrusco and combines the technological potential and organoleptic qualities of a great sparkling wine..
DOC
Extra Dry
75 cl
Alcohol content:
11% vol.
The Grapes:
Lambrusco Grasparossa
Lambrusco Sorbara
Origin:
Hills and foothills around Castelvetro and Sorbara.
The wine:
The fragrance of the Sorbara combined with the structure of Grasparossa make this cuvée particularly well-balanced. The result is a sparkling wine with a fine and persistent perlage and a pale pink mousse. Its moderately intense rosé color is particularly attractive. The wine is characterized by the typical fragrance of violets and roses that come from the Sorbara grape and enriched by fruity notes of cherry, blackberry and blueberry. The brilliance of its color, the fragrance of its perfumes and the personality of the Grasparossa provide the backbone for this great sparkling wine.
Serving suggestions:
Ideal as an aperitif and throughout the meal. It goes especially well with fish and other light appetizers, cold dishes, risottos, white meats, fish, and shellfish.
Serving temperature:
8-10 °C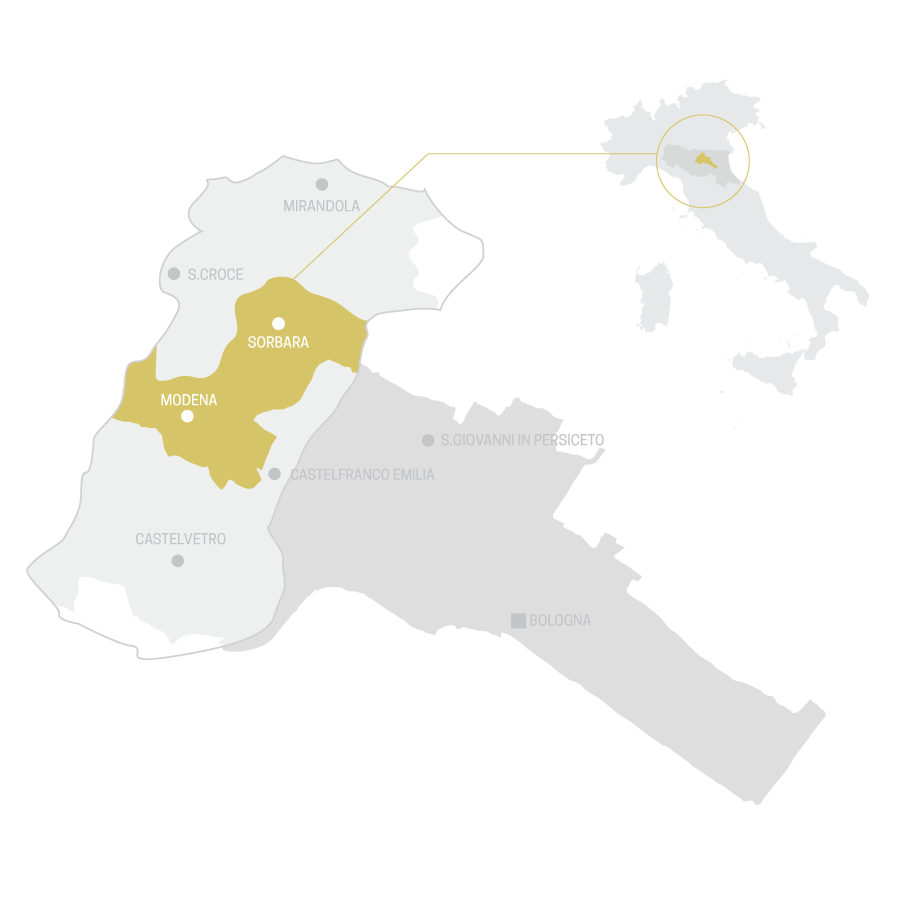 Lambrusco Grasparossa
Its epicenter is in the commune of Castelvetro but it has spread to the neighboring communes of the Province of Modena.
It has loosely-packed clusters with red stalks and medium-sized leaves of an intense green color. These grapes produce a wine with a lively ruby red color and purpled rim.
It is tannic, with substantial body.