Lambrusco di Sorbara DOC Secco
Lambrusco di Sorbara D.O.C. Secco is historically the most famous and representative product of Emilia made from Lambrusco grapes. It is ideal with traditional Emilian dishes and it has a distinctive and appealing fragrance that is reminiscent of violets.
DOC
Dry
75 cl
Alcohol content:
11% vol.
The Grapes:
Lambrusco di Sorbara
Origin:
Hills and foothills around Castelvetro.
The wine:
A lively and elegant mousse; pale ruby red color, with an intense and attractive nose which is reminiscent of violets; dry, fresh and well-balanced on the palate.
Serving suggestions:
Lambrusco di Sorbara D.O.C. Secco is ideal as an aperitif and throughout the meal. It goes well with cold cuts, pasta (tortellini, tagliatelle), meat, and traditional Emilian sausages.
Serving temperature:
10-12 ° C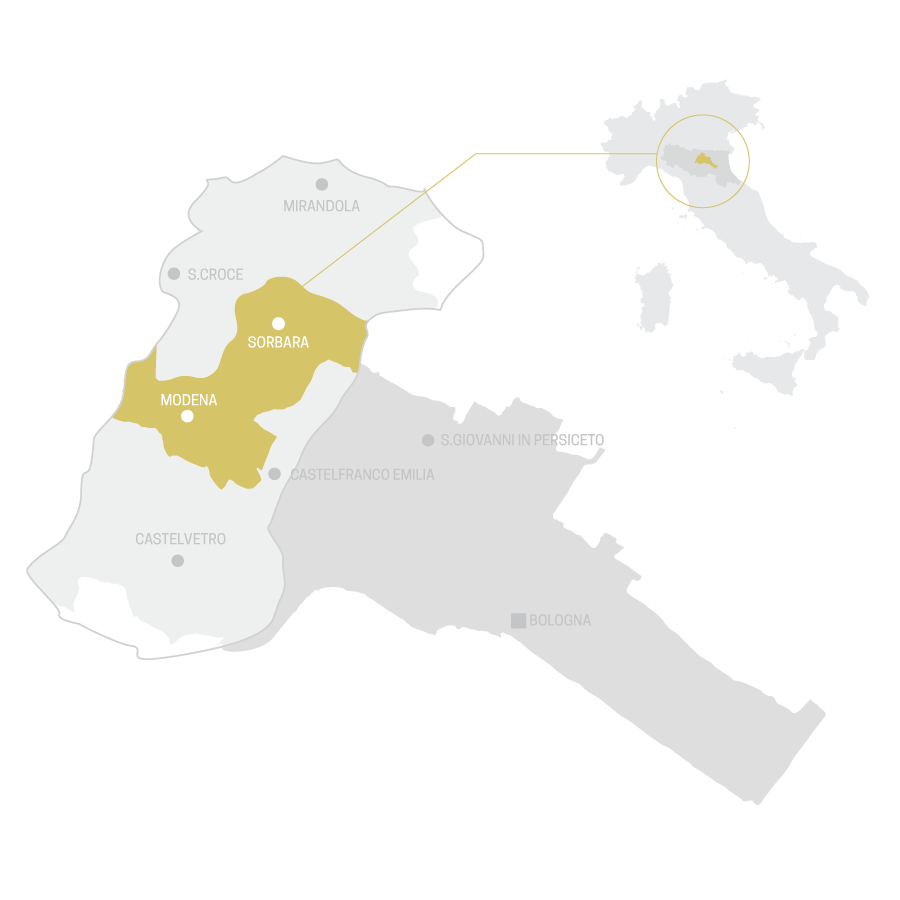 Lambrusco di Sorbara
It is found mainly in the central part of the Province of Modena, between the Secchia and Panaro rivers, with its heart in the commune of Sorbara.
The grape clusters are long and pyramid-shaped and very loosely-packed, with leaves that have five very small lobes.
The color of the wine is a medium ruby red or rosé. The tannins are heightened by the acidity and the fragrance has notes of violets and red fruits, such as currants.