Pignoletto DOC Brut Sparkling Wine
The sparkling version of Pignoletto is relatively recent and it offers a modern interpretation for consumers.
DOC
Brut
75 cl
Alcohol content:
11.5% vol.
The Grapes:
Grechetto Gentile
Origin:
The main areas in which it is grown are the Provinces of Bologna and Modena; in particular, the grapes used in our sparkling wine come from vineyards in the Reno DOC area.
The wine:
The sparkling wine Pignoletto Brut displays a rich mousse which dissolves in the glass leaving a very fine and persistent perlage. It is a pale straw yellow in color and it has an elegant floral bouquet, with some fruity notes enhanced by the tannins, typical of the variety, and by the finesse of the perlage. Its freshness also underpins its organoleptic characteristics.
Serving suggestions:
The sparkling wine Pignoletto Brut is ideal as an aperitif, or with appetizers, pasta and rice dishes, roasted white meats and young cheeses.
Serving temperature:
8-10 ° C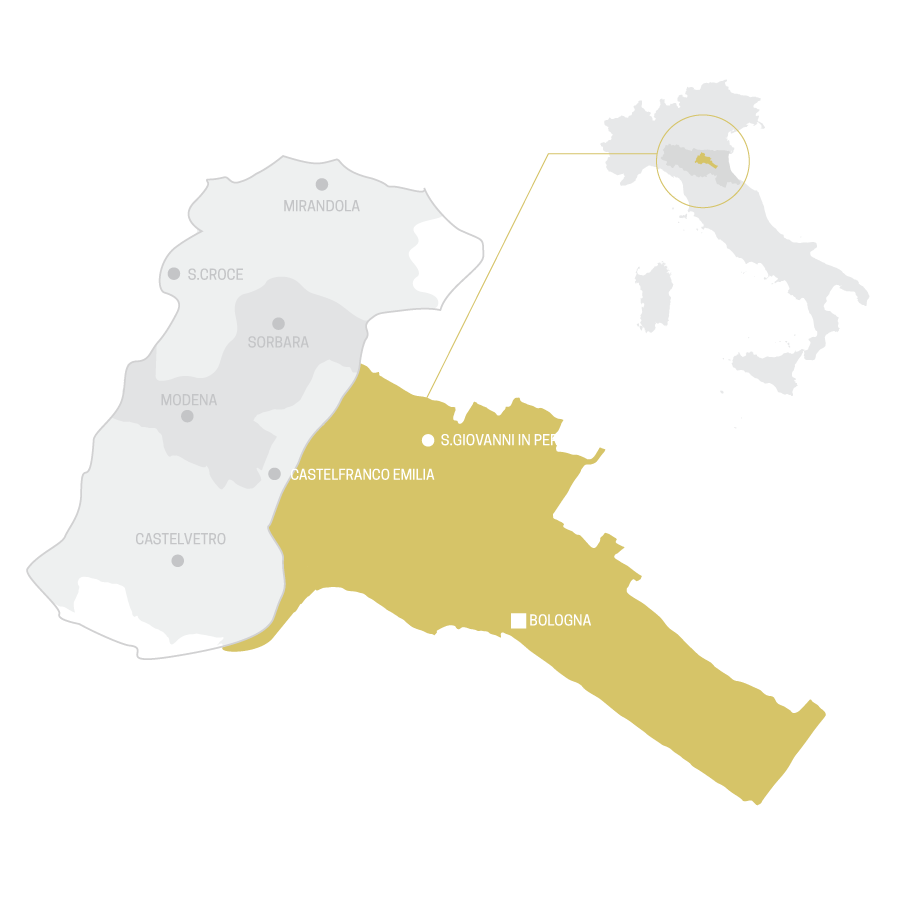 Grechetto Gentile
For ten years it has been planted in the plain between Modena and Bologna, alongside the River Reno. Production has now spread to include areas under vine throughout the Province of Modena, resulting in the new Pignoletto di Modena DOC.
The bunches are medium-sized, compact or more loosely-packed, almost cylindrical.
The color of the wine is straw yellow with greenish highlights.
Its broad fragrance includes notes of pomegranate, hazelnut and almond.
The taste is dry and appealing.