Pignoletto DOC Reno Secco
Pignoletto enjoys a place of honor among Emilian wines due to its long tradition, the particular richness of its flavor and its versatility of styles, linked to the distant origin of this historic grape.
DOC
Dry
75 cl
Alcohol content:
11% vol.
The Grapes:
Grechetto Gentile
Origin:
The Pignoletto variety, today called Grechetto Gentile, is cultivated in its historical territory of origin, located in the vineyard areas on the plain between Modena and Bologna.
The wine:
Pignoletto D.O.C. Reno displays a light mousse and a fine and persistent perlage. Its color is pale yellow. The wine has an elegant and intense floral bouquet, with fruity notes dominated by ripe pear and apple notes.
Serving suggestions:
Pignoletto D.O.C. Reno is ideal with appetizers, pasta and rice dishes, roasted white meats and young cheeses.
Serving temperature:
8-10 ° C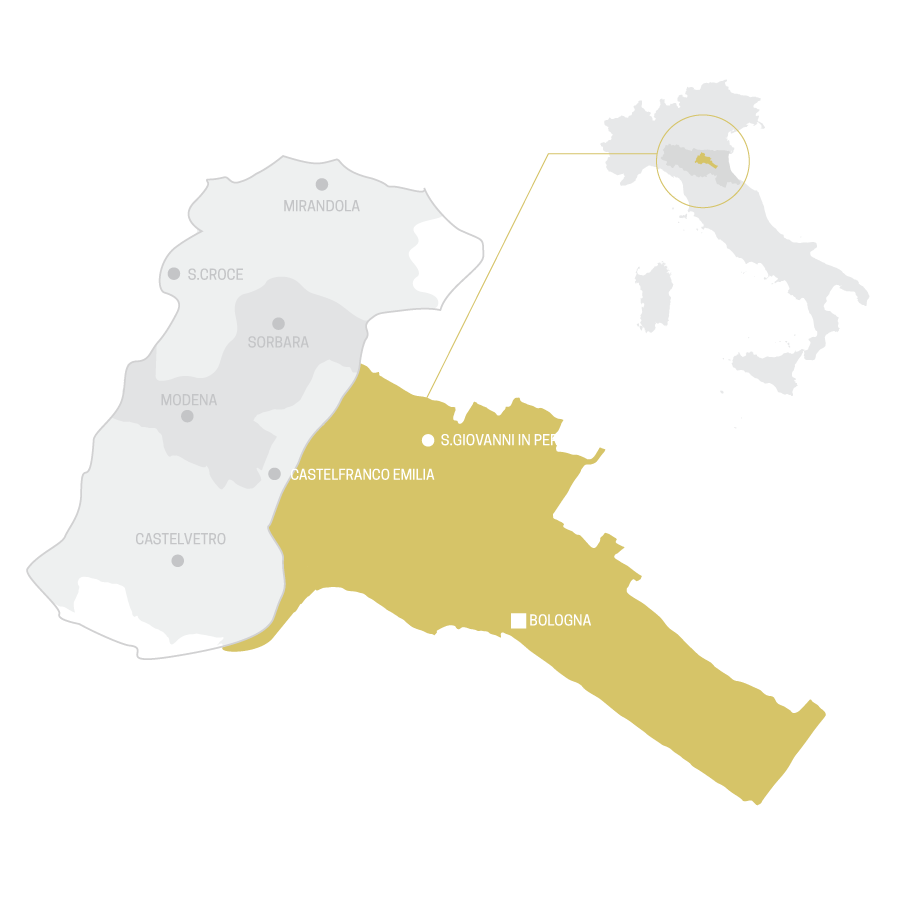 Grechetto Gentile
For ten years it has been planted in the plain between Modena and Bologna, alongside the River Reno. Production has now spread to include areas under vine throughout the Province of Modena, resulting in the new Pignoletto di Modena DOC.
The bunches are medium-sized, compact or more loosely-packed, almost cylindrical.
The color of the wine is straw yellow with greenish highlights.
Its broad fragrance includes notes of pomegranate, hazelnut and almond.The taste is dry and appealing.