"Il Righetto" Pignoletto DOC Modena Secco
In this version, the grape expresses not only its rich body, but also the variety of aromas and flavors that characterize it.
DOC
Dry
75 cl
Alcohol content:
11% vol.
The Grapes:
Grechetto Gentile
Origin:
Vineyard areas in the Province of Modena.
The wine:
The semi-sparkling wine Pignoletto "Righetto" Modena D.O.C. features a light mousse accompanied by a fine and persistent perlage. The color is pale straw yellow. On the nose one finds hints of linden and acacia blossoms, along with fruity notes dominated by ripe pears and apples, enhanced with elegant passion fruit and vegetal hints. Compared to other semi-sparkling wines, it displays quite rich fruit (derived from the grape variety) and the freshness that is characteristic of the sites where it is grown.
Serving suggestions:
Excellent as an aperitif, it can be drunk throughout the entire meal with fish-based, light or cold dishes.
Serving temperature:
10-12 °C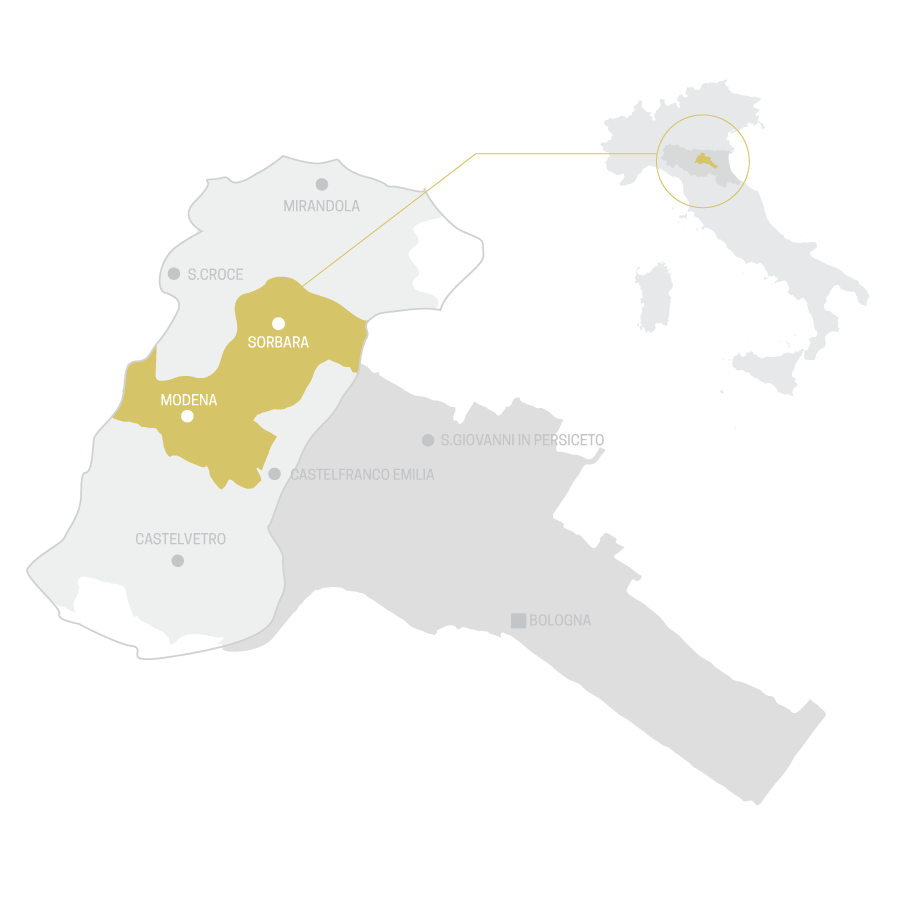 Grechetto Gentile
For ten years it has been planted in the plain between Modena and Bologna, alongside the River Reno. Production has now spread to include areas under vine throughout the Province of Modena, resulting in the new Pignoletto di Modena DOC.
The bunches are medium-sized, compact or more loosely-packed, almost cylindrical.
The color of the wine is straw yellow with greenish highlights.
Its broad fragrance includes notes of pomegranate, hazelnut and almond.
The taste is dry and appealing.