Gaetano Righi Lambrusco Emilia IGT Semisecco "L'Oscuro"
IGT
Medium-Dry
75 cl
Alcohol level:
9,5 % vol.
Grapes:
Lambrusco Grasparossa
Lambrusco Maestri
Lambrusco Salamino
Origin:
The grapes come from the vineyards of our members in the hills and foothills of the Provinces of Modena and Reggio Emilia.
The wine:
The care taken during re-fermentation gives the wine a fine and persistent perlage and a deep red mousse. Its ruby red color is particularly bright. It is characterized by a fruity fragrance of black and red cherries, raspberry, and blackberry, along with spicy hints. The particular technique of maceration gives this wine great depth of color and an uncommonly full mouthfeel. The acidity is well-balanced with its important tannic structure and, along with well-balanced residual sugar, this gives the wine a full flavor and persistence of sensations that bring to mind the legendary Lambruscos of long ago.
Serving suggestions:
Ideal for the whole meal. It goes especially well with cold cuts, pasta with meat sauce, boiled white and red meats, and moderately or very mature cheeses.
Serving temperature:
12-14 ° C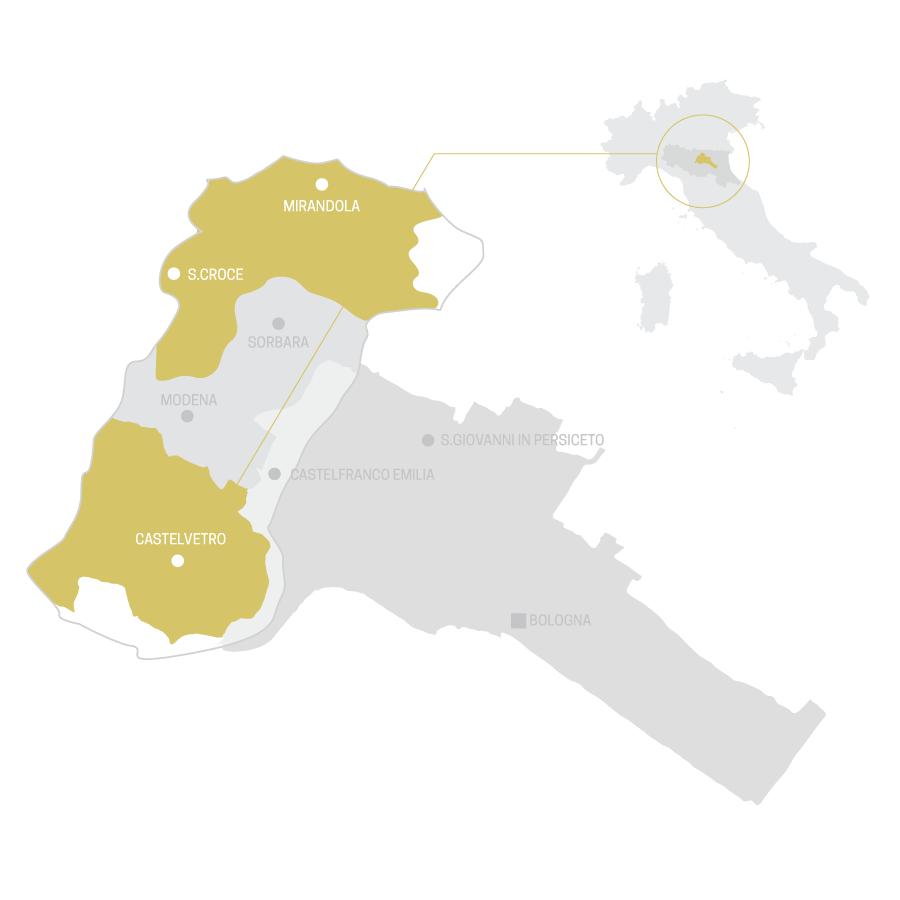 Lambrusco Grasparossa
Its epicenter is in the commune of Castelvetro but it has spread to the neighboring communes of the Province of Modena.
It has loosely-packed clusters with red stalks and medium-sized leaves of an intense green color. These grapes produce a wine with a lively ruby red color and purpled rim.
It is tannic, with substantial body.