Lambrusco Grasparossa di Castelvetro DOC Amabile
In the family of Lambruscos, this is the version more structured. It is similar to traditional regional semi-sparkling red wines. Lambrusco Grasparossa di Castelvetro D.O.C. Amabile is ideal to end the meal, with pastries and desserts.
DOC
Mellow
75 cl
Alcohol content:
8% vol.
The Grapes:
Lambrusco Grasparossa
Origin:
Hills and foothills around Castelvetro.
The wine:
It is a bright ruby red wine with a lively and persistent mousse. It has an intense fragrance of black cherry, blackberry, along with an almond note. The residual sugar enhances its taste characteristics on the palate.
Serving suggestions:
Lambrusco Grasparossa di Castelvetro D.O.C. Amabile is ideal after a meal with desserts, pastries, pies, and fresh fruit. Due to its particular fullness it can be a viable option to drink throughout the entire meal.
Serving temperature:
12-14 °C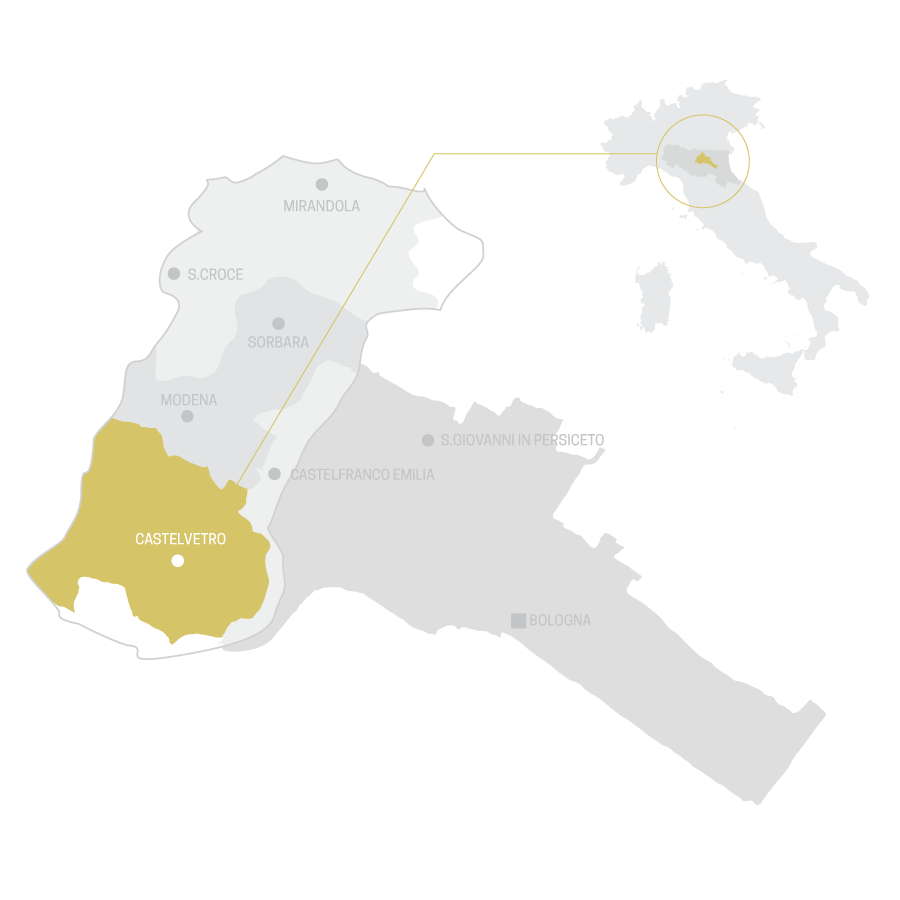 Lambrusco Grasparossa
Its epicenter is in the commune of Castelvetro but it has spread to the neighboring communes of the Province of Modena.
It has loosely-packed clusters with red stalks and medium-sized leaves of an intense green color. These grapes produce a wine with a lively ruby red color and purple rim.
It is tannic, with substantial body.