Gaetano Righi Pignoletto DOC Reno
AOC
Sec
75 cl
Teneur en alcool:
11% vol.
Cépages:
Grechetto Gentile
Provenance:
It is cultivated in its historical territory of origin, located in vineyard sites in the plains of Modena and Bologna.
Le vin:
Il se présente avec une belle mousse, d'un léger jaune paille. Le bouquet est intense et caractéristique, avec un note distincte de tilleul et d'acacia. Doux, plein et harmonieux en bouche, fruité avec des notes dominantes de poire mûre et de pomme.
Suggestion d'accompagnement:
Idéal à l'apéritif, avec des hors-d'œuvres, des entrées, des viandes blanches grillées et des fromages frais.
Température de service:
8-10 °C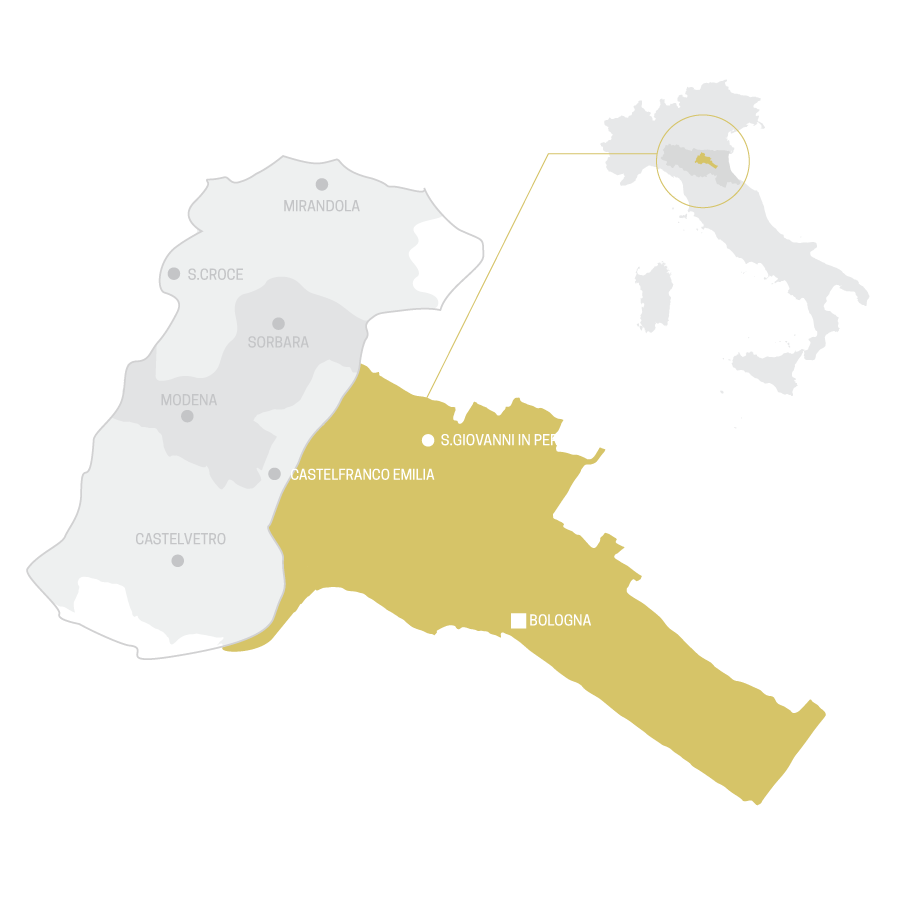 Grechetto Gentile
La production, présente depuis dix ans dans la plaine de Modène et de Bologne autour de la rivière Reno, s'est maintenant élargie aux secteurs plantés de vigne dans toute la province de Modène, dont la nouvelle appellation est Pignoletto AOC Modène.
La grappe est moyenne, compacte ou moyennement clairsemée, presque cylindrique.
Le vin présente une robe blanche avec des reflets verdâtres.
Le bouquet, assez ample, dégage des parfums de grenade, de noisette et d'amande.
Il est sec et persuasif en bouche.